~To be edited by Hannah Bluefeather~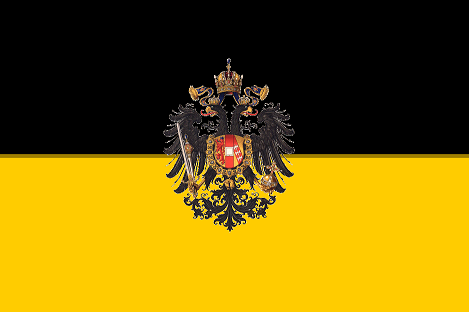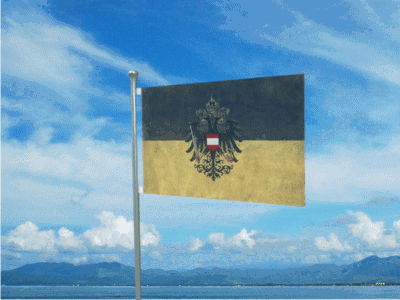 Royal Family
Edit
Leader: Queen Hannah I (Hannah Bluefeather)
Lieutenant General Richard Venables: (Francis I???) Prince Elector/King of Austria and Husband to the Queen/Empress
Path to the Throne/Heirs
Edit
Order of Ministers
Edit
Prime Minister: Cadet
Minister of Finance: Johnny Goldtimbers
Minister of Defense: TheNextMaster (Samuel Darkwalker)
Minister of Trade: Matis Kenwëy
Minister of Foreign Affairs: Viceroy Robert McRoberts
Liaison Minister: (Not yet named)
Foreign Relations
Edit
Minister of Foreign Affairs: not yet done.
(to be continued. If you want to add your country here since the new time setting changes, please do so. Otherwise, nobody can edit this page without permission from me)
Great Britain: Allied
Spain: Neutral
Prussia: Allied, Trading
France: Unknown
Denmark(GIO): Neutral
Caribbean: Neutral
Morocco: Unknown
Sweden: Allied, Trading
United States of America: Unknown
Poland-Lithuania: Unknown
Gran-Columbia: Neutral, Trading
Piedmont-Sardinia: Unknown
Andorra: Unknown
Aubelan Covenant: Unknown
Arabia: Unknown
Switzerland: Allied
Bavaria: Allied
Persia: Unknown
Venice: Unknown
Ottoman Empire: Unkmown
Two Sicilies: Unknown
Netherlands: Allied, Trading
(To be edited soon)
Minister of Defense:~not yet done~
Minister of Trade: Matis Kenwëy
Minister of Finance: ~ not yet done~
Lands Ruled by the Empire of Austria
Edit
Europe
Austria
Tirol
Austrian Netherlands
Voralburg
Styria
Upper Austria
Istria
Carnolnia
Milan
Salzburg
Illyria
Bohemian Crownlands (Bohemia, Moravia, Silesia)
Galicia
Hungary
Lombardy
Venetia
Transylvania
Dalmatia/Slavonia
Croatia?
Belgium (co-ruler but is controlled by TheNextMaster)
*Lands I lost:
Modena
Parma
Tuscany
Various lands from the Holy Roman Empire

(can someone help me add a table to this page that would be great thx) (Also I need Garland to help me with a map please thanks)
Other Names for the Austrian Empire:
Edit
(to come soon)
Shops in the Austrian Empire:
Edit
Shops that Queen Hannah I rules in other countries:
Edit
Veirfontein Waffle Shop (In Belgium)- Famous waffle house, sells candy, syrup, fondue, cheese, chocolate, and other things. Also, it sells of course, Belgium Waffles.
Austria becomes the Austrian/Habsburg Empire, Austria loses and gains some lands, and the leader became Queen Hannah I.
Fixed some things to the page after the last one was archived and the time settings for the MC Nations roleplay was changed.
Template:Roleplay